We have written this website about Granada so that you can find relevant information about:
Places and monuments of interest of Granada such as The Alhambra, Albaicin and San Nicolas, Sacromonte and its Abbey, The Cathedral and the Royal Chapel, La Madraza, La Alcaiceria, El Corral del Carbón, El Bañuelo, Cuarto Real de Santo Domingo and so on.
Good places to eat in Granada city
Maps
The surroundings of Granada city
and much more!
We hope you find this website relevant and useful and we would like to encourage you to contact The Infinito eBikes Team if you would like to have further information or if you have some questions about Granada.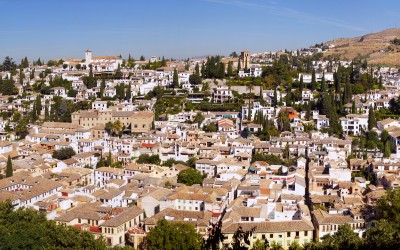 Granada is an old city and its oldest neighbourhoods are built upon hilltops and hillsides. The roads are usually cobbled and quite steep and most of them are restricted to the traffic. The ideal form of transport is the eBike. They can easily handle the steep cobbled... read more