Email us
info@explorergranada.com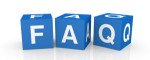 Where is the meeting point where the eBike tours normally start?
Cuesta de Gomérez 40, Granada, Spain (Explorer Granada Office).
What time are the tours at?
Our tours usually start every morning at 10am but we can be flexible with the time to take advantage of the best time of the day in order to avoid the heat of the Summer and cold of the Winter. We also have tours in the evening and at night time during the Summer months.
Do I need previous biking experience?
Only basic skills are necessary. If you are able to ride a bicycle on flat ground you will be able to do most of our tours.
Is this activity dangerous?
Our routes have been designed with our clients utmost safety in mind. We normally organize electric bicycle guided tours in small groups so that, if necessary, the tour can be customized to cater for individual skill levels.
What is the cancellation policy?
You can cancel or modify your booking free of charge 24 hours in advance. In the event of an unforeseen problem or illness please contact us directly.
What if weather conditions are not good?
If the weather conditions are not suitable for a tour we will offer you the possibility of cancelling free of charge or changing to the next available date.
What is the age limit for this activity?
We do not have any age limit restrictions, but it must be taken into account that this activity is of moderate intensity and in the outdoor subject to climatic conditions.
Our 3 smaller bicycles are suitable for heights between 140 – 165cm (4ft 7″ – 5ft 4″).
Is this activity suitable for my children?
This activity is suitable for children providing their height is over 140cm (4ft 7″).
Is there a minimum / maximum number of people per tour?
There is a minimum number of 2 people per tour.
The maximum number of people per tour we usually offer is 10, although bigger groups can be considered if you contact us in advance.
How can I make a reservation?
You can book our electric bicycle tours of Granada in this website or you can email us to info@tourismgranada.com
We only use here in our website a reliable, secure booking system developed by Rezgo
All the tours displayed in this website are currently being sold and operated by Explorer Granada